A collaborative project,
Will Never Died
is an interactive, transmedia experience concerning the mysterious re-emmergence of cold-case victim, William Kelly-Hall, two years after his supposed death.
MY ROLE ON THE PROJECT: Lead designer
On this project my responsibilities included:
Creative Direction
- Developing, c
hampioning and communicating the project's creative vision; I pitched concepts to stakeholders, workshopped concepts with the development team, created design documentation to establishing the narrative & aesthetic identity for an original IP.​​​​​​​
Narrative Design and Writing
- I worked with the team to design narrative delivery structures and create high-level narrative direction. I wrote game content and produced narrative artefacts.
Game Design
- I worked with the team to concept and implement transmedia puzzles, game delivery systems and player direction.
Sound
 - I produced audio content in the form of a prog-rock gothic ambient album, containing coded audio messages and puzzle hints.
Art
- I worked alongside the art team to produce 2D game assets for web, print and social media, as well as promotional material and video content.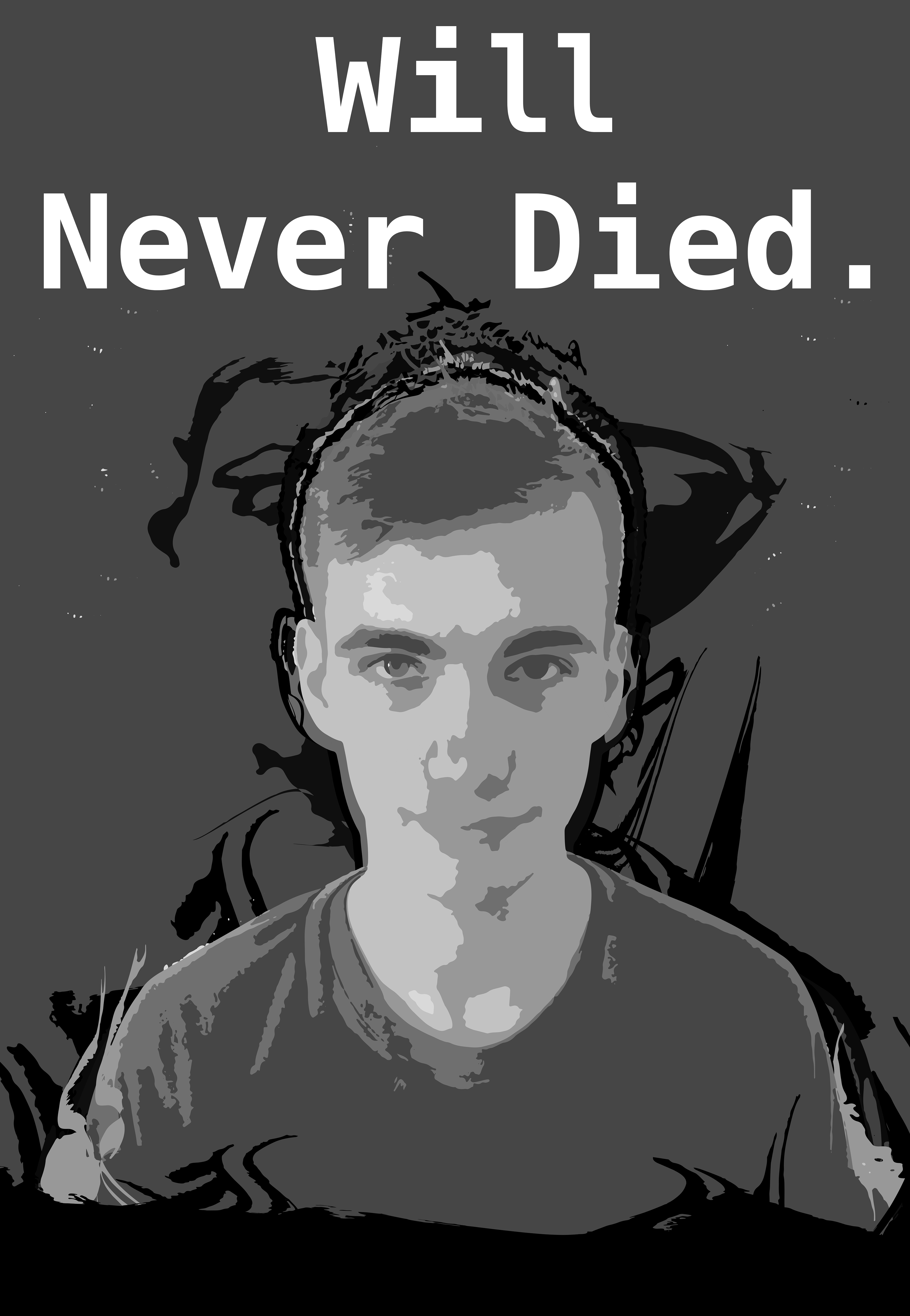 3 Websites, 
1  Ambient-Rock Album, 
4 Live Events,
4 'Living' Social Media Characters,
Over 100 live-action players.
A disjunct narrative told through video, image, artefact, writing and audio.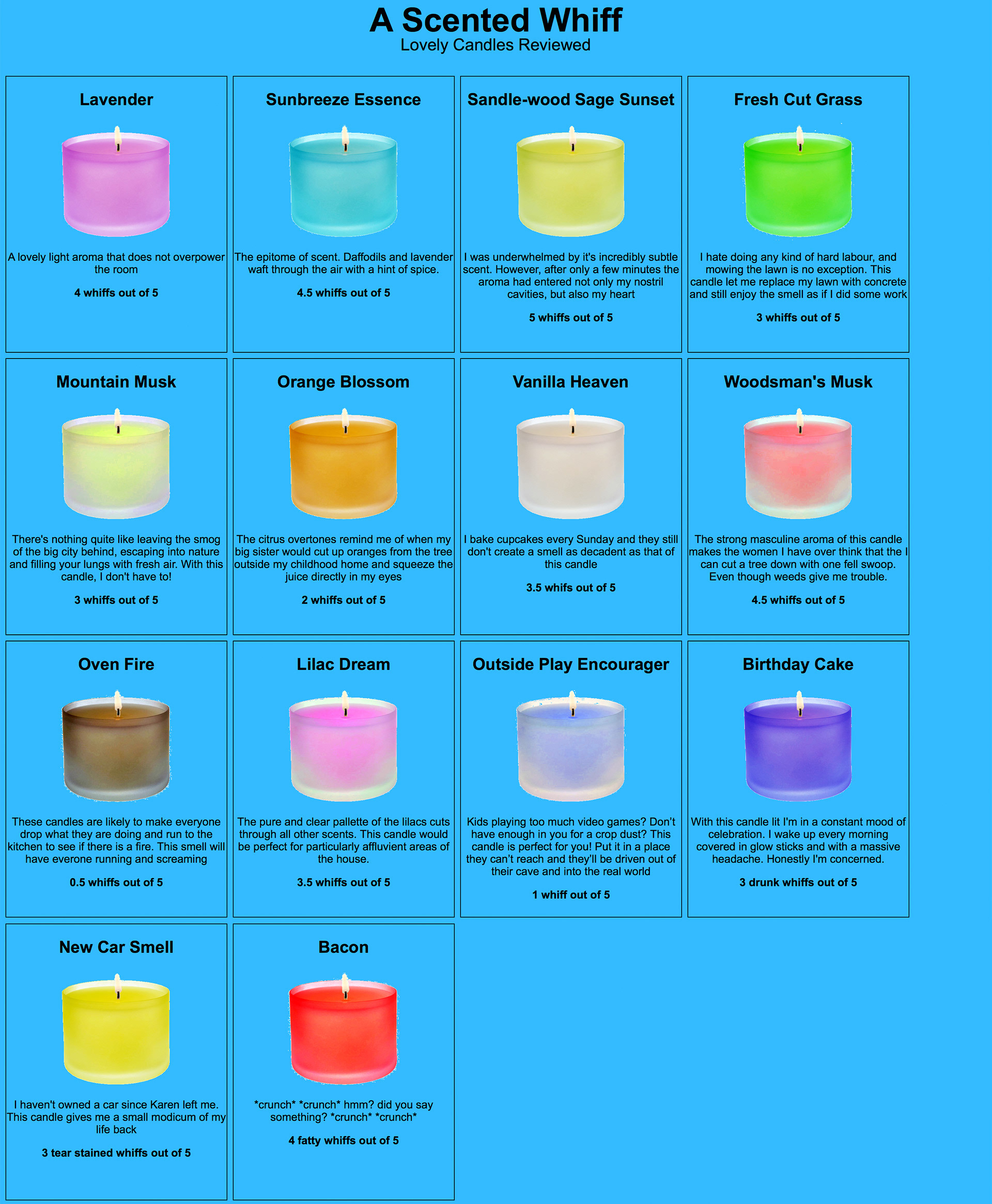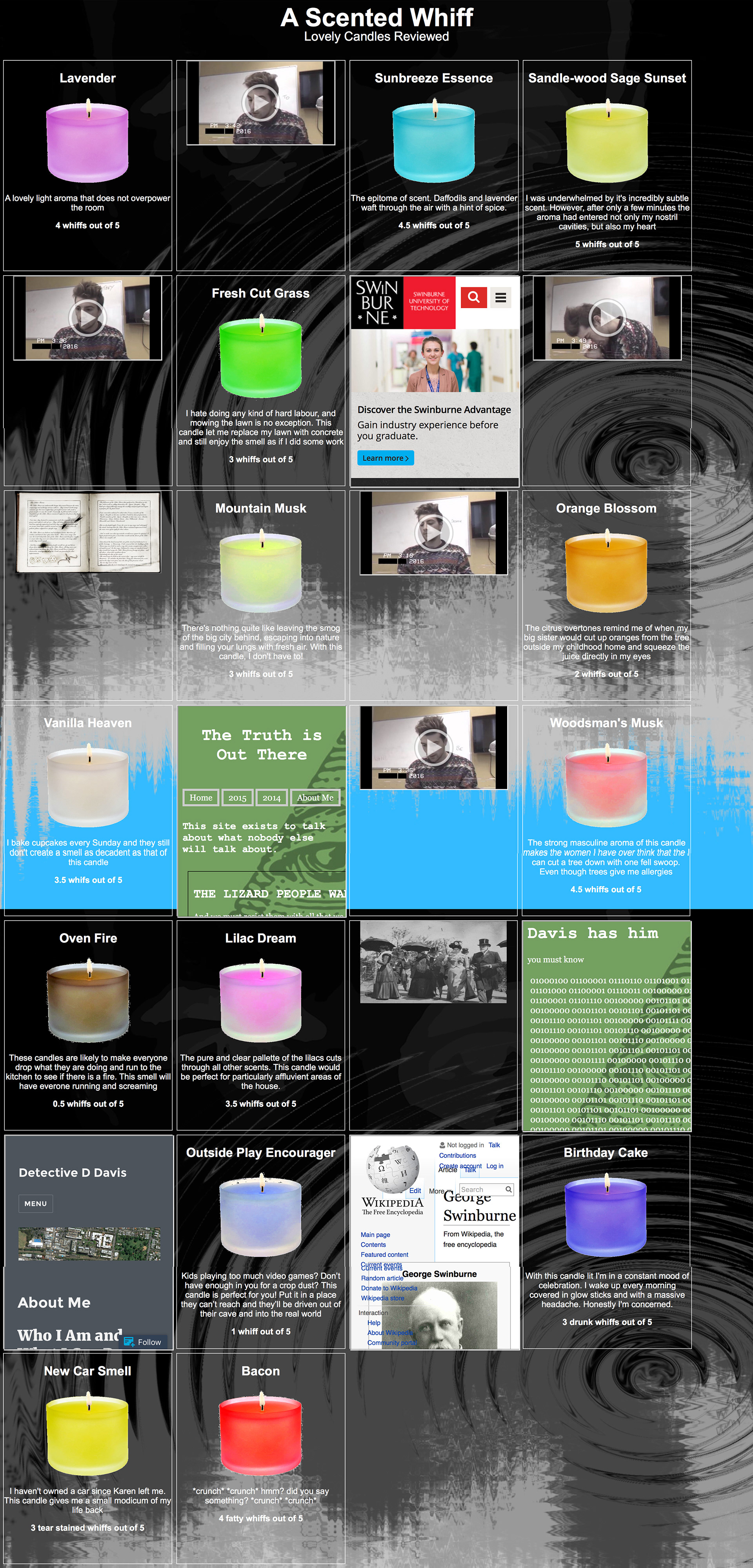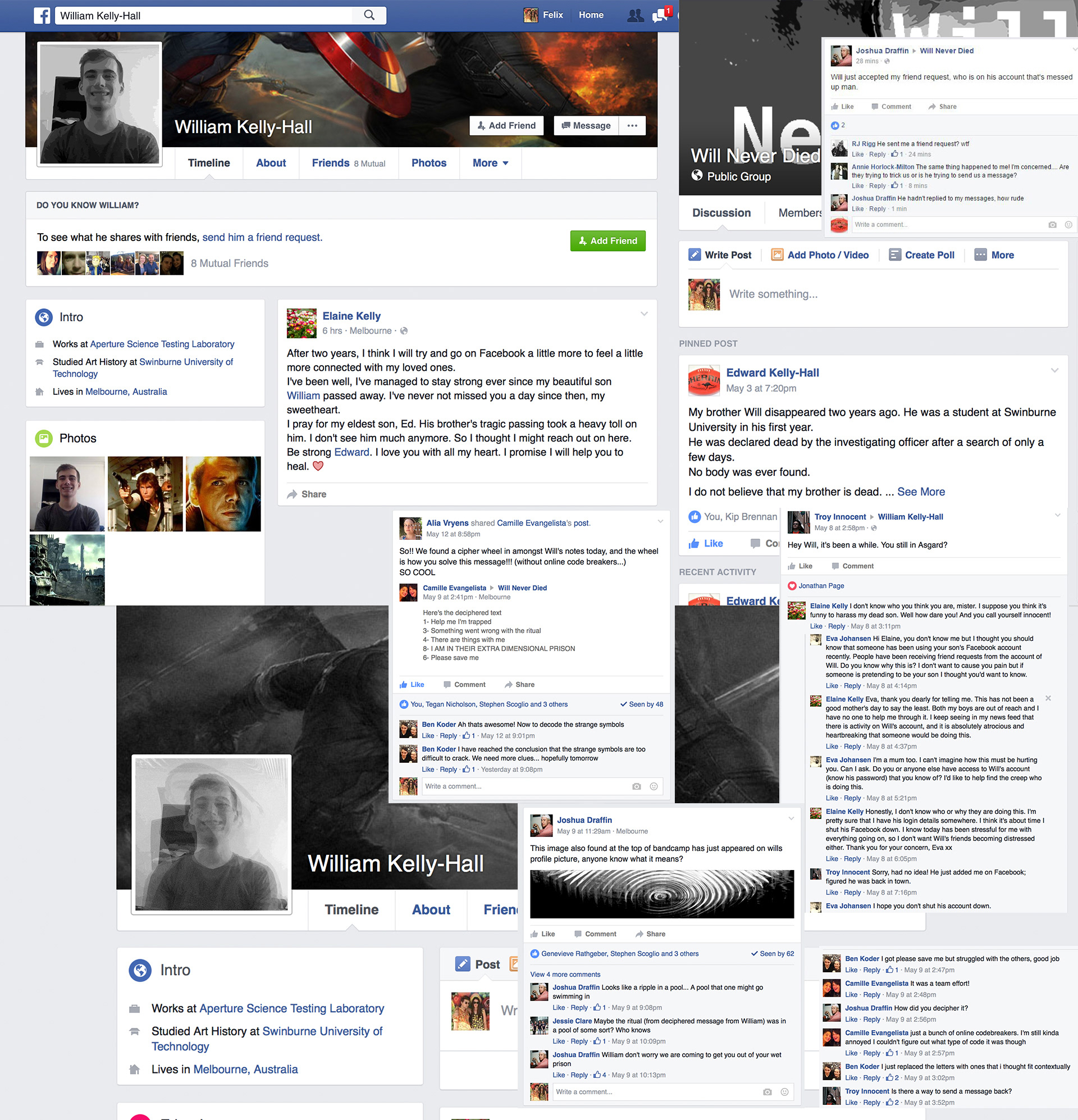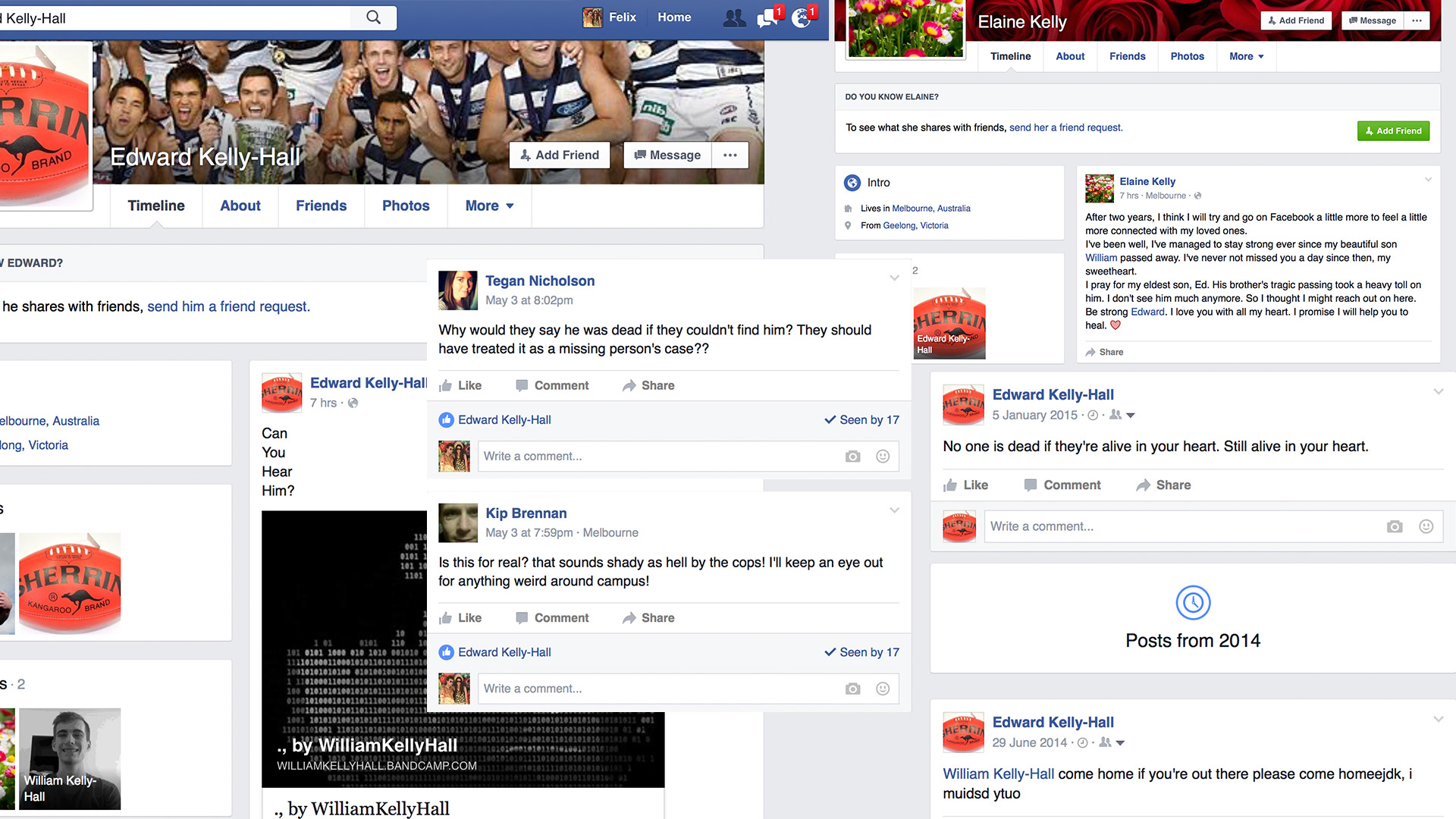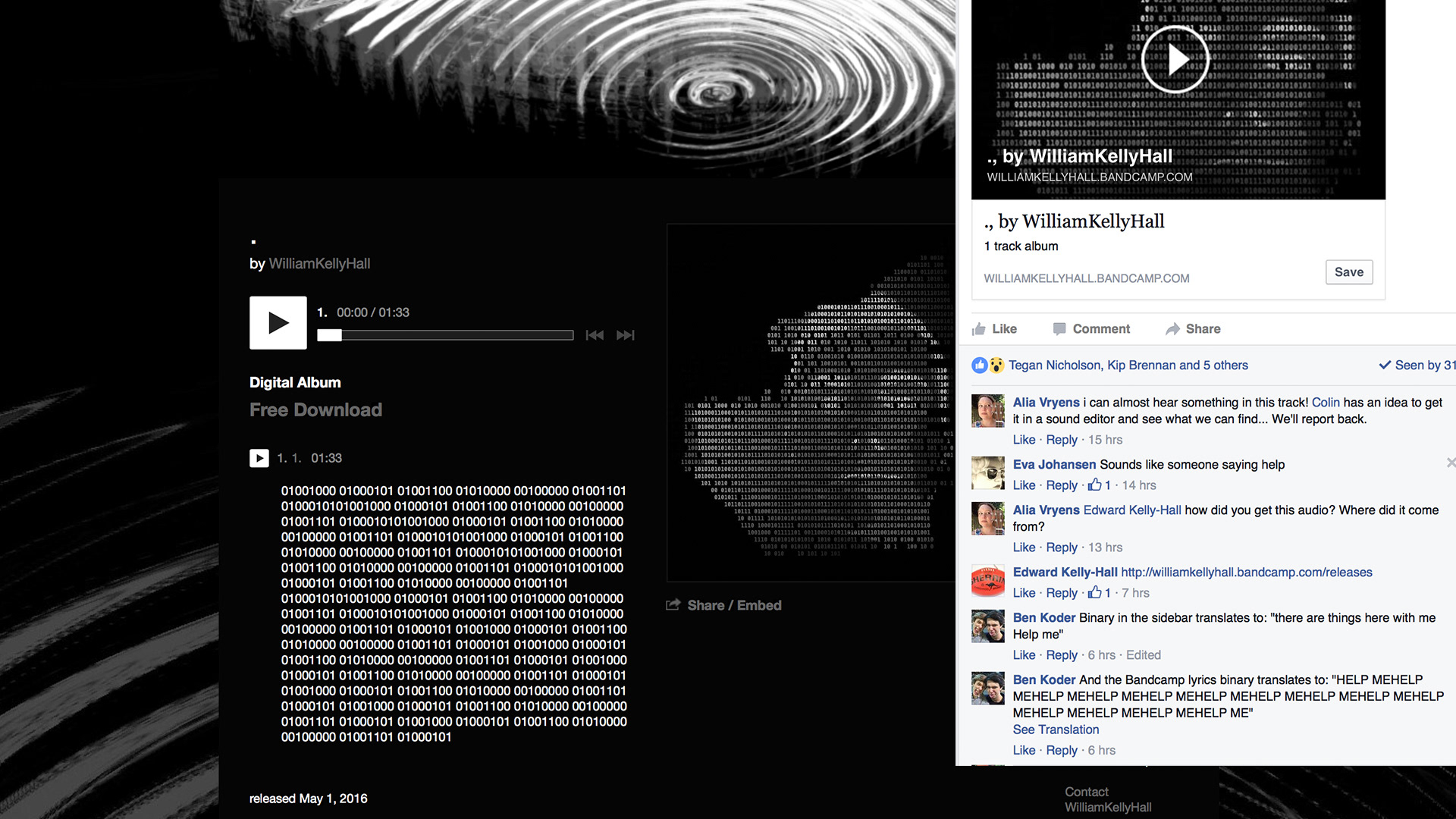 Multiple Evolving Codes and Cyphers,
Hidden Plot Threads,

Player-Character Digital Interaction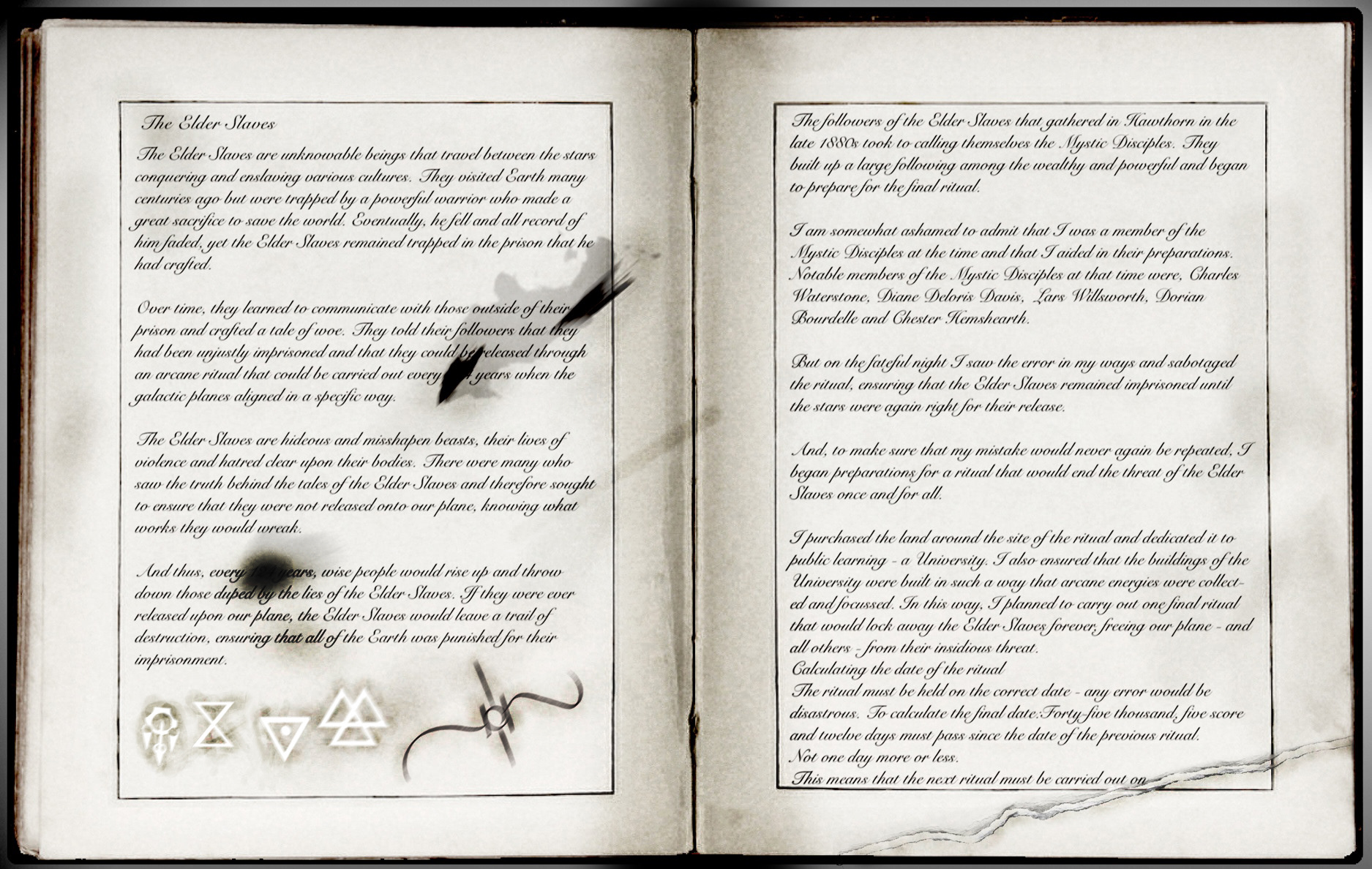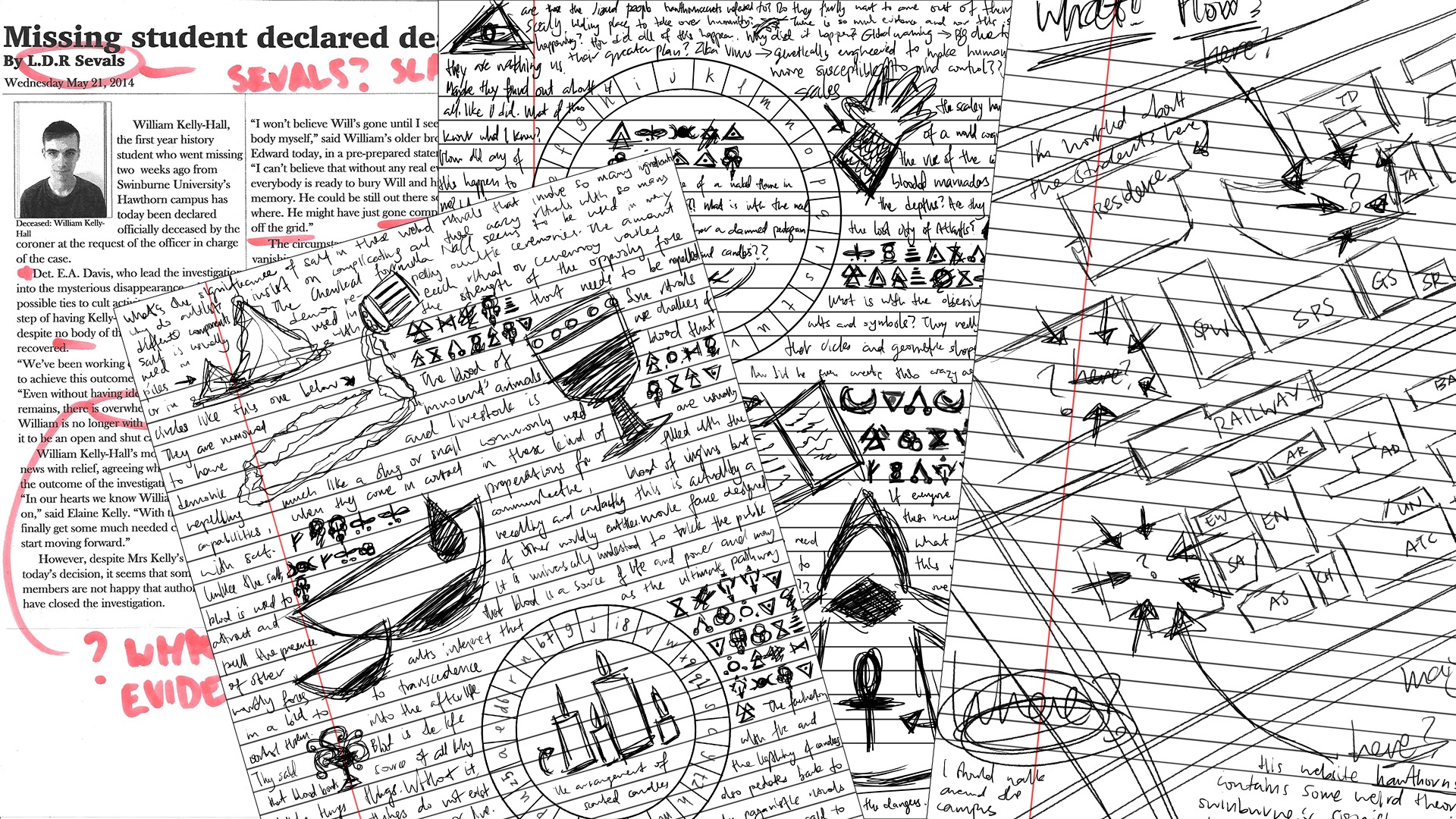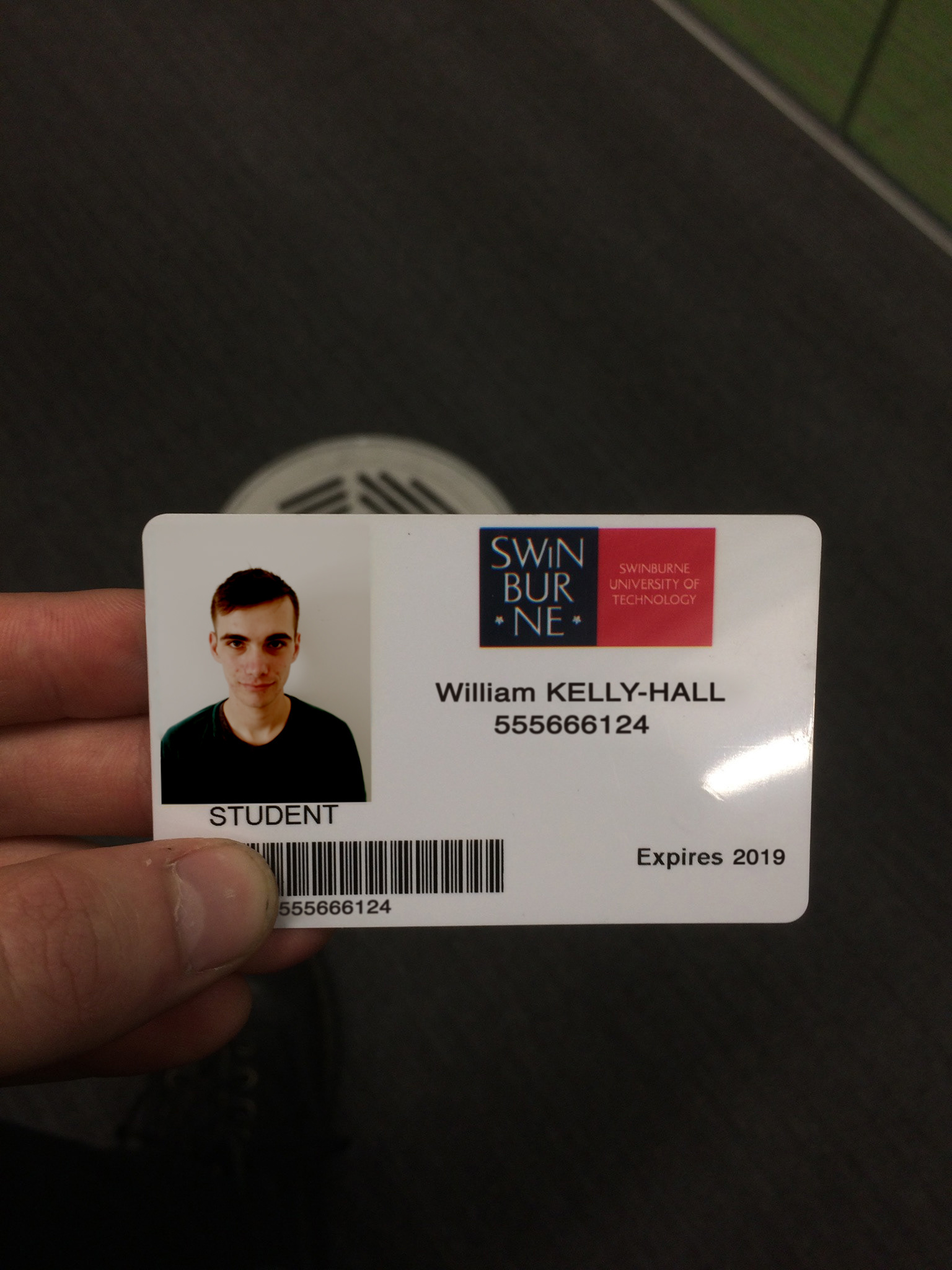 Players took part in several live events, ranging from escape-rooms to occult rituals.